Woah, this is my 20th post on this. Time really flies.
Last week was a decent week; November has started off solidly. October seemed endless at some points, but I'm glad the month is over. I had a good month, but new month, new blessings and new music. Here's the best 5 songs from last week.
5. PI'ERRE BOURNE – HONEYBERRY 
I did not even know Pi'erre Bourne made music. I knew he was a production wizard, but I didn't know he had skills on the mic. Also, I didn't even know there was an apostrophe in the middle of his name, but you learn something new everyday. The other name for this song was 'F*ck Love', so you can tell what sort of vibe this song has.
It's always so good to see and hear when an artist can rap and produce their own beats. It shows how talented they are, and Pi'erre is definitely a talented individual. I think what I liked about the song was just how simple it was. It didn't contain dazzling lyrics, it didn't have a thumping beat that would shake your head; literally, it just has a very minimal and simple sound to it, which for some reason, really made me like it. If I'm being honest, the beat is what stuck out to me, as his bars aren't the greatest in the world. But it's the sort of song that will have you bopping your head without you even realising it, so that's why I put it in.
Listen to Honeyberry here: https://soundcloud.com/nateicon/pierre-bourne-honeyberry
4. SASH – AVENUE
Oi, the melodies here are too live. I love the piano in the background, and SASH's harmonising with the piano was really good too. The piano is backed up by a smooth beat, as his vocals toyed and had fun with the melodies. I'd go as far as to say that this is my favourite SASH song so far. It's got such a cheery and happy vibe to it; I love it.
What I have been able to tell in the short time I have listened to his music is that he has a very versatile voice. He raps over all sorts of different beats, and he has a varied sound. When I wrote about one of his songs, Prince, like last month, I compared his sound to Nav. However, in this song, he kinda has a Swae Lee-type sound. Nav and Swae Lee sound very different, so for him to be able to grasp different melodies and sounds on different songs shows how good he is already.
Check out Avenue here: https://soundcloud.com/nysash/avenue
3. 88GLAM – ICE ON MY LEASH
This song literally does what it says on the tin; it's cold as ice, and I wheeled it so many times, it's like the beat had me by a leash. My loyal readers will clock that I put another one of the songs from this tape last week, but that's because that song was released a week before this song and the rest of the tape, which was released last week.
88GLAM are so hard. I'm so happy I've found their music, because it's literally so different. One may assume because of their use of autotune, they will just sound like most rappers do these days. But, I assure you; their music is different. I preferred 12 to this song, but that shouldn't take anything away from this one. A special mention to 88Camino's verse; he really spazzed on this beat.
Listen to Ice on My Leash here: https://soundcloud.com/88-glam-88-glam/ice-on-my-leash
2. SANGO – GOLDLINK – O CREWZINHO (SANGO MIX) == Lançamento 2017
Crew, despite being released last year, has definitely been one of the hit songs of 2017. There was a period of time, maybe around summer, where everywhere I went, I could hear or see people playing and singing the song. The thing is with me, it doesn't take a lot for me to get tired of a song. When a song is rinsed, then it loses its value, and I don't like to listen to it anymore. However, this Sango remix has revived my like for the song a lot.
For those who don't know Sango, he is an American DJ, who is known for blending and remixing Brazilian baile funk into common American hit songs. Listen to a couple Sango remixes, and see if you don't find yourself like: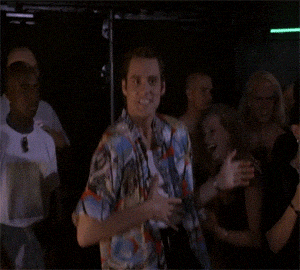 He's done it again with this Crew remix, because in my opinion, he made the song sound even better. The additions of Brazilian funk to the song really put it in another zone, and although the instruments were very prominent in the remix, they didn't drown out the vocals of Goldlink, Shy Glizzy and Brent Faiyaz.
The beat change within Shy Glizzy's verse completely spun me though. It made his verse like 5x better, and that is really saying something, because I really liked his verse on the original song. This was definitely one of the releases of the week.
Check out O Crewzinho here: https://soundcloud.com/sangobeats/goldlink-o-crewzinho-sango-mix-lancamento-2017
1. TALIWHOAH  FT LAMBO ANLO – REAL ONE
Taliwhoah is definitely going to be on everyone's radar in 2018. Her new EP, New Wave Order Vol 1, which came out last week, contained some world class music. I read on Radar Radio that she is signed to Rostrum Records, which is the same label which discovered Wiz Khalifa and Mac Miller. With the talent she possesses, and the backing of a label which clearly has a knack at finding talent, the world is actually her oyster. She even moved out to LA, from her former residence of Tottenham.
I loved every track off the EP, particularly this song, and Meds. Meds was released more than a week ago, so I couldn't have put it in this list even if I wanted to, but I think this song might even be better than Meds. It's got such a serene and sombre vibe, and this song really showed me her vocal ability. Whilst the other tracks on the EP contain various background instruments and sounds, this song has a more simple sound to it, and it is this that makes it sound even more beautiful. The song also introduced me to Lambo Anlo, who, if I go from this song, is also someone we should be watching out for, because he provided a very solid verse.
This was a great EP, and it is definitely going to turn some heads.
Check out Real One here: https://soundcloud.com/taliwhoah/real-one