No intro, just straight to it. Top 5 songs of last week are as follows:
5. SMINO – PECANS FT TERRACE MARTIN
I was sleeping on Smino for way too long, but no more. This guy's good. This is a real silky and smooth one, and definitely one for people who like jazzy hip hop.
The production of the beat is top notch, and Smino and Terrace Martin ebb and flow to the beat perfectly. It's a shame I didn't take in Smino earlier, because now I feel like I've almost jumped on the bandwagon. But I'm not complaining, because when he's making hits like this, it's almost inevitable people are gonna be on him.
I liked the drum solo at the end too, it was almost trancelike, and it topped off the song well for me. A good song, and a solid way to end a very successful year for Smino.
Check out Pecans here: https://soundcloud.com/sminoworld/pecans-feat-terrace-martin
4. THE-DREAM – ITS YO BIRTHDAY
It's so good to hear The-Dream making music again. I fell out of the loop with his music a couple years ago, which is a real shame, because I used to listen to this guy everyday, when I was in like Year 9. I came across this song randomly on Apple Music, and I'm grateful I did.
The song is reminiscent of The-Dream's music back in like 2009/2010 days. Love vs Money days. Funnily enough, he dropped this to commemorate the 10th anniversary of his album, Love Hate.  I think people sleep on how talented The-Dream is, and it's a damn shame. This is the man who co-wrote Umbrella for Rihanna, Single Ladies for Beyonce, and Baby for Justin Bieber. He's not a small boy in this music game at all. And on his own accord, he has produced so many R&B hits, and was a firm fixture in the mid 2000s R&B rebirth.
This is a slow and sensual hit; maybe you can you use it for your girlfriend's birthday Flipagram, or just sit back and enjoy it for yourself. Definitely one of the better songs I have heard from The-Dream for a while, and I hope his music takes off again.
Check out It's Yo Birthday here: https://soundcloud.com/the-dream/its-yo-birthday
3. JAY CRITCH – THOUSAND WAYS
I've said it before and I'll say it again: Jay Critch is not like these other rappers. His flow and delivery is on another level, and I honestly think he's one of the best young rappers about. He doesn't just possess lyrical ability, he knows how to make hits, and he's done it again with this one.
His flow + this beat =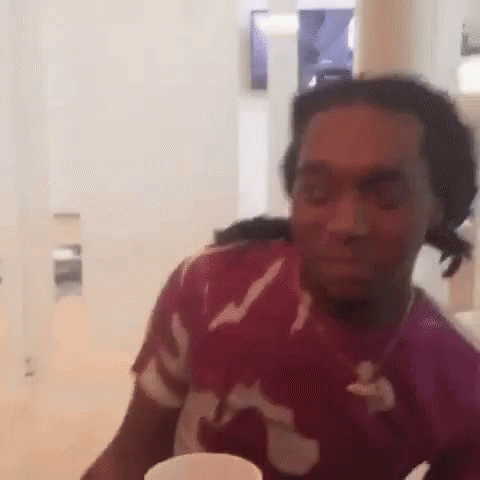 What I like about his music is that despite him being part of the newer breed of rappers, he hasn't followed the footsteps of a lot of his peers, and gone down the typical 'I drink lean, pop xans' mumble rap route, and he's actually trying to rap and enunciate words properly. I don't think anyone can listen to this song, and not bop their head. If you can, then your life must be quite sad.
I didn't think I had heard a better song from him than Adlibs, but this one is challenging that spot.
Check out Thousand Ways: https://soundcloud.com/jaycritch/thousand-ways-prod-by-harry-fraud
2. CHILDISH MAJOR – I LIKE YOU FT DRAM & 6LACK
Childish Major's production credits include classics like UOENO and 4 Your Eyez Only. He released his debut album earlier this year, and he's just released another one, his debut as a vocalist, which is titled Woo$ah. This was my favourite off that album, and it contains two extremely talented feature artists, in DRAM and 6LACK.
The tracks draw its roots from Ginuwine's I Like You, and they definitely did it justice. I always find it intriguing when producers can double up as artists and vice versa, and when they can do it well, then I grow to appreciate the person's body of work more. But this song shows that Childish Major is definitely not a small boy in this rap game. Enlisting the help of 6LACK and DRAM was perfect for this sort of beat, and I really liked this one.
Check out I Like You here: https://soundcloud.com/childishmajormusic/i-like-you-feat-dram-6lack
1. SHY GLIZZY – GET IT AGAIN FT DAVE EAST
This is definitely in my top albums for 2017. I've never took in Shy Glizzy's music beyond his features, but I thought that I would try this album out, because I had seen it promoted quite heavily. I can honestly say I liked every song on the album, and I'm not even stretching it.
I could have honestly made this entire top 5 from songs from that album alone, but obviously I'm not going to do that. I was stuck in coming up with what my favourite song from the album was, but after listening to it 3 times now, I definitely have figured out that this is my favourite. Shy Glizzy's voice isn't for everyone, but I think it adds to his waviness. It's so distinctive, that you'll know when he jumps on a track that ,'yeah this is Young Jefe'. His voice is like a polar opposite to Dave East's, and this difference proved to be a huge success. I want to shake the person who produced this beat's hand too, because this was crazy.
I love melodic rap, and Shy Glizzy is one of the best at it. If you're not a fan of him after listening to this song, then I'll be very shocked and surprised.
Check out Get it Again here: https://open.spotify.com/track/79b0ZNhmXA4ktaPEO2L1rC
Thanks for reading!