The next artist I am going to cover in this series is someone who has been about for years now, but whose career has really started to take off only since last year. This artist is:
YG ADDIE (A$AP ANT)
I remember back in like 2013, when I was banging out ASAP Mob's music. I was listening to their debut collective tape, Lords Never Worry, everyday, and I was rinsing ASAP Rocky and Ferg's music. I never really took notice to ASAP Ant's music, because I didn't even think he took music seriously like that. The first time I can remember listening to him was in Flatbush Zombies' song, Bath Salts, where he actually spat a fire verse, but beyond that, I didn't know much else of his content.
That was pretty much the last I heard of him up until last year. I still knew who he was, but I just didn't listen to him like that. That all changed when I heard Finances. The beat, the flow; he really stood out from his peers in ASAP Mob (when you consider he's the only non-Harlem native out of the group, you can understand why)I was blown away. He had such a simplistic flow, that sounded so hard and complex at the same time. But even last year, I heard his songs here and there, but I still didn't consider myself a YG Addie fan. Until one random day last month, when I stumbled across his Twitter and saw that he had dropped a tape titled, 'The Prelude'.
Now this was what really set it off for me. This tape truly shocked me, because I was shocked as to a) how much I had been sleeping on him, and b) how crazy his beat selection was. I heard the first track, Acne Jeans, and I was like: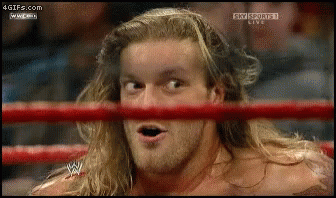 Then I was spun in every direction by the next couple tracks,until I got to track 5, Cloud Burst. That song is definitely in my top 10 songs of 2018 so far. You know them songs that don't even just have you screwing, like, they actually bring a tear to your eye. That was Cloud Burst. After listening to the tape, I immediately went to go and listen to his earlier music; I came across tracks like Proposition, and I was pinching myself for not giving the guy a chance earlier. I would describe his music as trippy trap, because it's like trap music, with a cloudy vibe to it. That's two of my favourite types of music in one, so I was always going to love this guy.
As I said before, he dropped his tape, The Prelude, last month, and he just dropped a 'Best Of A$AP Ant' tape earlier this month too, so the projects are there for people to listen to. I also saw an announcement he made where he spoke about his upcoming album, and some of the features he has on it are insane, so hopefully, that will be good too. I think 2018 is the year YG Addie comes to the forefront of ASAP Mob, and shows us all why he deserves to be sharing the same level of fame as his ASAP counterparts.